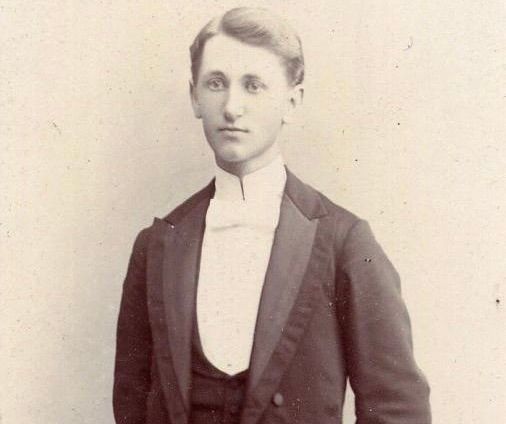 "Yes ......THE BUTLER DID IT"
03/21/2022
We all know finding those elusive ancestors can call for a bit of luck and creativity. This includes those Collateral Relatives that are neither direct ancestors nor direct descendants of an individual (e.g., siblings, aunts, uncles, nieces, and nephews).  So try peaking a little closer into those unsuspecting places and let yourself believe. "There is no such thing as a coincidence."
Here's my true story:
My 2nd great grandparents, John Wallace and Catherine Elizabeth (Baker) Wallace, came over from England in 1848 with 5 children between the ages of 9 & 1.  Shortly after their arrival in Castle Garden, their mother Catherine Elizabeth died. The family shows up in the 1850 Mt. Pleasant, Westchester, New York census with a new mother, also named Elizabeth. She was marked in the census as being married within the last year.  Their father John was excited to be back to work as a Landscape Gardener along the Hudson River. He came from a long line of Landscape Gardeners in his native country of Scotland. His oldest son was going to the prestigious, Monroe School for boys and things seemed to be looking up in his world.
After a few years, the whole family moved to Chicago and he came from a long line of Landscape Gardeners in Scotland and after enjoying only a few years of what might have been called a normal life, he was involved in a serious train accident.  He dies quickly from his grievous injuries in 1857.  The two oldest children were already on their own and of the three youngest; one was unofficially adopted by John's employer leaving the two girls, who were sent to their father's siblings in England. One to his sister, Jane, and the other to his two bachelor brothers.  We don't know what happened to their stepmother after the death of her husband. She did not take any of the children into her care after her husband died. So, what happened to John's wife and his children and how am I supposed to find them?
I began searching for clues. I had to take my research back to England before I found this grandfather's older sister, Jane Wallace.  She was working as a Ladies Maid in 1851. For a somewhat famous man named "Fox Maul Ramsey".  I made sure to keep track of the other servant names in this household and began looking for those "Collateral Relatives" that I would need some luck in finding.
Of those other household servants there was a Butler by the name of George Hanson.  Then, as my search continued in England, I discovered an 1853 marriage record for whom I thought could be John's older sister.  A Jane Wallace, married to (guess who?) George Hanson.  This looked to be the same Butler from the 1851 census.  After continuing the search in the 1861 England Census, I found Jane and George Hanson as a married couple with a 13 year old Catha Wallace, listed as their niece.  I had located John and Catherine's youngest child. From there, all I had to do was some follow up work to confirm my findings.
No doubt, I was truly benefited by some luck from my ancestors.  I might never have found Catherine (Catha) as she was no longer in England by the the next, Census of England in 1871.  It was because I chose to take a good look at the Butler. Coincidence?...No Such Thing..... the Butler "always" does it?
If you just want to make things a little more interesting. Search for someone "of note" from the area or  a "Collateral Relative" that could have lived nearby during that time. (i.e. Neighbors, friends, servants, famous individuals, etc.)

Here is an Example:
The same John and Catherine Wallace were married and lived in St. George, Hanover Square. This is very close to where Charles Dickens lived and worked as a child when his father was sent for a short stay in Marshalsea, debtors prison in 1824. My 3rd Great Grandfather, John Wallace was born in 1815, Hanworth, Middlesex, England; while Dickens was born in 1812, Portsea, Hampshire.  Wallace & Dickens were born within 2 years of each other.  At the young age of 12, Charles worked full time at Warrens Blacking Factory to support his family during the time his father was in the Marshalsea Prison.  
John and Catherine Wallace could have easily seen or known Charles Dickens, while living in England. They attended Church nearby and Warren's Blacking Factory was not far (where Dickens worked as a boy).  This combined with being of the same age and status made it a real possibility.
Now fast forward and imagine Charles Dickens traveling to New York in 1842 to meet Washington Irving. Irving had earlier correspondence with him regarding his interest in "The Old Curiosity Shop", of whom Dickens was the author.
In 1846, Irving then returns home to Sunnyside, just outside of Tarrytown (Sleepy Hollow), New York.  To add to the coincidence(?), John and Catherine Wallace had immigrated to Tarrytown (Sleepy Hollow), NY in 1848.  The same place Washington Irving is living at the same time.
This might be taking things a little too far but I attended Washington Irving Junior High School and my favorite story has always been, "A Christmas Carol".
You know what they say, "There is no such thing as a coincidence."
Stacey Wallace Rehbein
Family Dig Inc
Stacey@FamilyDig.net