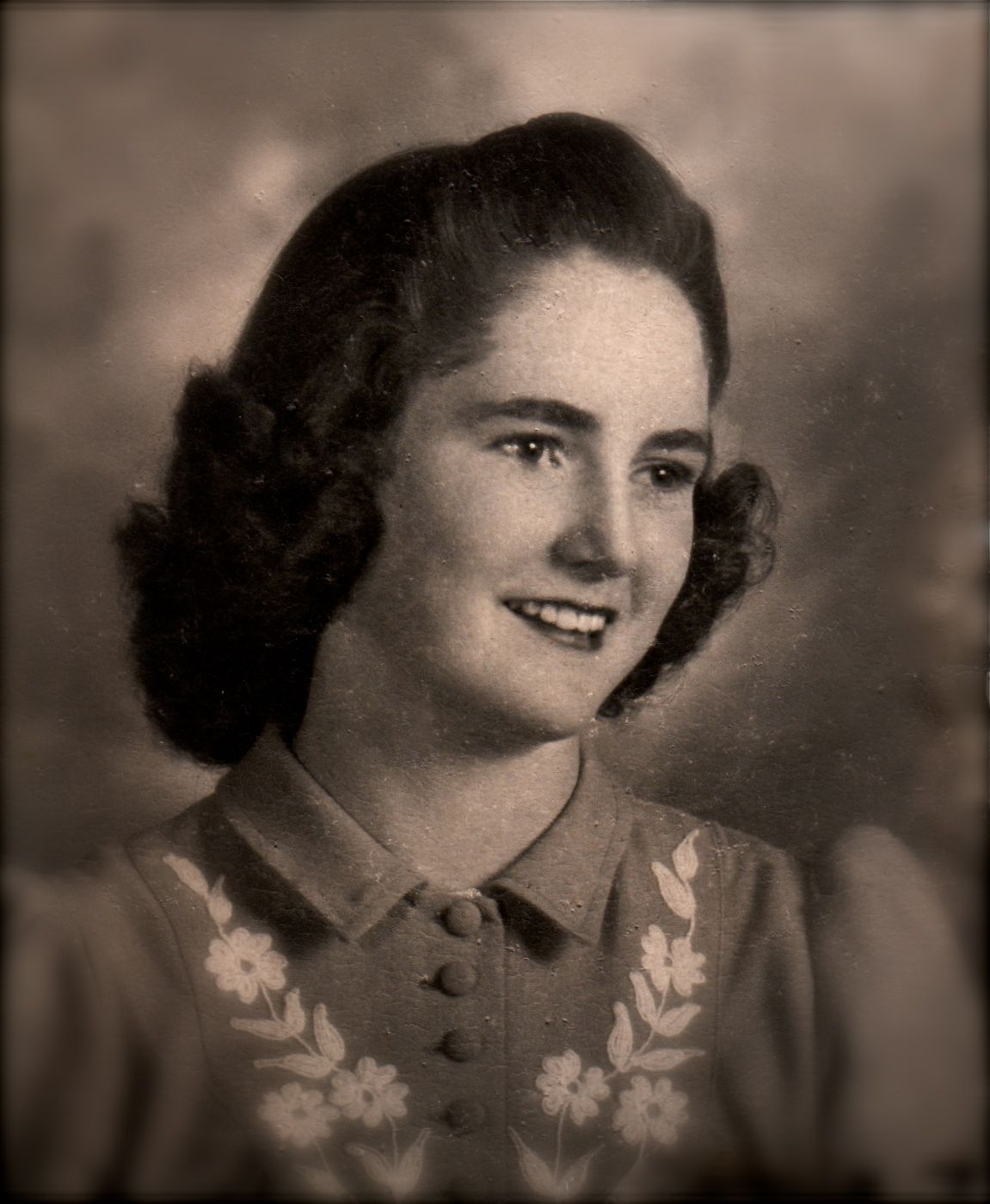 Memories of Clear Creek Canyon...
"A Walk Into The Past" was created to celebrate the 40th Anniversary of the Clear Creek Canyon Historical Society.  Now here we are  already past the 50th.  So in celebration, we are sharing our rich mining history through the memories of those beloved past members.  Let's get started....
Everyone in the canyon has been working hard to get ready for the colder weather soon to come. The wood's chopped and stacked, the chimney's have been checked and cleaned and many roofs have been repaired. This is in readiness for the frigid temperatures and tremendous amounts of snow to pile up for the remote winter of this busy mining town above 10,000 ft.  Now it's time to celebrate! Inside a Winfield cabin, the anticipation is building. Soup's on, bread's warmin', Grandpa's violin's a singin' and Oh!, the desserts! It's a gathering of friends and neighbors ready to hear the latest gossip and news of the day. And who knows? Maybe a few stories!
Funny, how some things never change. Although not without effort and sacrifice. But isn't that what keeping history alive is all about. It took great amounts of effort from the people who first sought to preserve the old mines and homes of Winfield, Vicksburg and Beaver City. It took the sacrifice of their time and energy. It took their love of the people and families who built their lives in these small towns. Live's in what was a wild Colorado Territory and then a newborn State. By remembering the people who came and created a life and home here, we only add to our own lives. It was a hard life for some and an adventurous one for others. None-the-less, it was a life that not many have experienced. It was hard times, good times, tragic times, their time. It's a time worth preserving. Thanks to the Clear Creek Canyon Historical Society and its members, some of "their time" is now "our time".
On Saturday, August 7, 2010 several friends, neighbors and families gathered in Winfield to listen to old stories, hear tell about family lore and share what they hold dear in their own Memories of Clear Creek Canyon. ARE YOU READY FOR....
"A Walk into the Past" as told by:
Effie Crider ....   (Pictured above)
"My grandfather William Wallace came to Winfield from Tarrytown, New York in 1879 when he was 39.  He moved his family which included Harry, William Jr. and my father John Blair Wallace and Euphemia Louisa.  Note Euphemia, YAhhh!  My father and mother, Francis Marguerite Farquhar Symons, married in 1898 shortly after she arrived in Winfield at the age of 11 with her mother, Mary Jane Symons to care for Phillip Henry Symons and Phillip Henry was Mary Jane's brother (in-law)."
Art Wallace adds ...
"It is my understanding that William having been a veteran of the Civil War was going through the same problems that the Viet Nam'ers did.  He came out here in the 60's and was prospecting in the Oro City area.  He and a fella by the name of Joe Anderson was well known up there at that time.  They were camped in an area near Oro City but they were fouled by this damn black sand that was in their gold pans and he ended up going back to New York and getting married and having this great family.  Meanwhile, somebody took this black sand samples.  In fact 2 different people had mule teams carting the stuff down the Arkansas, the Missouri, the Mississippi put it on a sailing ship to Cornwall where there was the cutting edge of mineralogy technology and it was there that it was discovered that this black sand was lead carbonate carrying high values of silver in it.   Well, when this was discovered of course we had these terrible migrations.  Leadville was peopled with second in population to Denver in the state and all of this happened overnight.  There were not enough jobs to handle the people.  By the way William went up and found the old cabin that he and Joe were using and it had been taken over.  It was the site of the "Little Johnny Mine" in Leadville at that time, one of the more famous ones.  Meanwhile he settled in Leadville for quite a while but every time he was summering up here (Winfield) and he had this big strike at the "Meta"."
Effie ...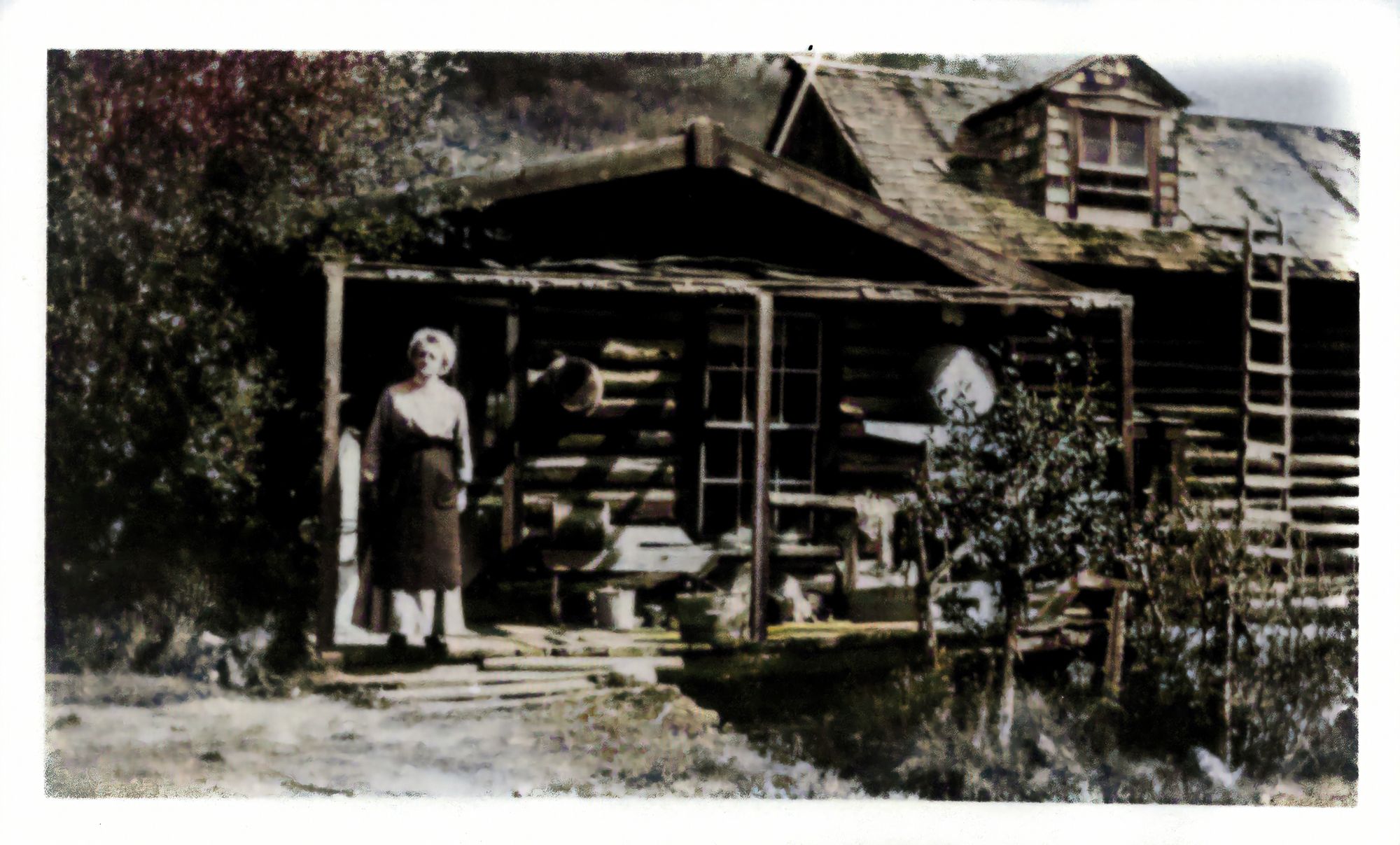 Effie's Grandfather, William Wallace's: " Seldom Inn". (colorized)
"He was the one that built the cabin and this is a picture of the cabin as it was when I was coming up here and I was anywhere from 6 to probably 12 years old when I used to come many, many years ago."
More to come......
Email:   Stacey@familydig.net
© 2010 - 2022 Stacey Wallace Rehbein