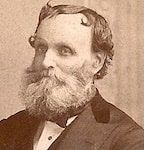 Past Present Preserve
Celebrating the 140th Anniversary of Winfield, CO and the 50th Anniversary of Clear Creek Canyon Historical Society!!  It's been almost a century and a half since Phillip Henry Symons and the Dulcouth Group first platted the town of Winfield.  It started as the town of Florence, then Lucknow and finally given the official name of Winfield.  Simply because, Winfield was the name of the town Post Office.  History also tells us that Phillip Henry and the Dulcoath Group offered 50 X 100 lots for free, to anyone willing to  live there.
Phillip Henry Symons is buried in the Winfield Cemetery, along with his wife Hattie and several other past residents who died under various circumstances. This summer the Clear Creek Canyon Historical Society will attempt to honor those brave souls by revealing the true stories about some of those past residents buried in that same cemetery.  
Many of them may still walk the night on that small plot of land above 10,000 ft.; patiently waiting for someone to bring their past lives, back to the present, to preserve for the future.
© Stacey Wallace Rehbein
Photo of Phillip Henry Symons © S. Wallace Family Photo's